Spray Foam Insulation - Wisconsin
Insulate and Air Seal with Spray Foam Insulation
Without proper air sealing, a building can lose a great deal of its efficiency through air leakage. It's one of the primary causes of hot and cold spots that can cause discomfort for owners.
Click above to watch the The History Channel - Modern Marvels SPF Video (7:07) segment
But as with any building product, insulation is only as effective as its installation and where it's applied. Spray foam is only installed by qualified contractors. That's why builders are choosing Spray foam to insulate their homes.
Why Spray Foam
Spray foam takes building envelope performance to the extreme three ways:

First, its high R-Value per inch provides outstanding thermal performance, so it minimizes hot and cold spots that can affect the efficiency and comfort of a building.

Second, its rigidity provides added structural integrity to your walls.

Third, it acts as a secondary moisture vapor barrier to help reduce the risk of moisture intrusion in the wall cavity.

Gone are the days of harmful, inferior traditional insulation products.
Healthier Indoor Living Environments
Click above to watch the The Designing Spaces Spray Foam Video (7:57) segment
Breathe Easier with MPFI's Foam Insulation

Wisconsin Polyurethane Foam Insulation is committed to providing consumers with a healthier, safer, more comfortable living environment.

By tightly sealing around all crevices, Spray Foam reduces the amount of outdoor pollutants and allergens that enter the building structure.

MPFI's formulas contain no HCFCs, VOCs or Formaldehyde making our Spray Foam Insulation systems free of toxic air contaminates. As Spray Foam blocks moisture, mold and mildew growth are not sustained. Spray Foam will not settle or decay, with no "off gas" over time.

MPFI's insulation systems are eco-friendly and environmentally sound, so breathe easier, We've got you covered.

MPFI's superior insulation systems create an air tight barrier that conserves energy, blocks moisture, decreases noise, and reduces the influx of outdoor pollutants and allergens.
Technology
Rely on the MPFI Building Science Experts

Nobody understands the science of building better than Wisconsin Polyurethane Foam Insulation.

If you want to build a thermally efficient and air tight home, it's not enough just to insulate. You must choose the right insulation and air sealing system for the application, and be sure it's properly installed.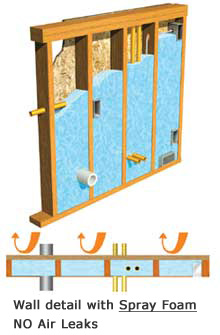 Our Building Science experts understand the principles of heat, air and moisture flow, and how the building envelope interacts with a building's mechanical systems as well as its occupants. N.A.S.A. applied one-inch of spray-on foam insulation on the Space Shuttle's External Tank that serves to insulate the tank. The closed-cell foam used on the tank was developed to keep the Shuttle's liquid hydrogen fuel at minus 423 degrees Fahrenheit and the liquid oxygen tank at near minus 297 degrees Fahrenheit even as the tank sits under the hot Florida sun while preventing a buildup of ice on the outside of the tank.

Did you know that an improperly insulated and sealed home delivers 4500 lbs. of excess greenhouse gases into the air each year? It can also waste 20 percent or more of the energy used to heat and cool the home.

Properly insulating and sealing your homes with Spray Foam is a greener alternative. We can help you in specifying the right insulation system for our local climate.
Saving You Money
How can you tell it's a MPFI insulated home?

Live in it.

Boost your home's resale value. A well-sealed home is a better performing home. And that can affect your home's resale. Home inspections and lower energy bills will confirm Spray Foams superior thermal efficiency.

So investing in Spray foam insulation not only enhances the comfort, energy efficiency and structural integrity of your home, it also can pay back again when it comes time to sell your home.

Real Savings

Assume a home has 2,500 square feet of finished living area and will cost an additional $5,000 for Spray Foam insulation. Assume that 80% of that $5,000 investment will be financed, resulting in a $4,000 loan and a $1,000 down payment. At a 7% interest rate, the monthly loan would increase by $26.60 per month, or approximately $6.65 per thousand per month.

Now consider the cost of heating and cooling the same home. We will use an average cost of $200 a month for a standard fiber glass insulated home. The actual cost will probably be much higher. By insulating the home with Spray Foam in both the walls and ceiling, the heating and cooling cost will be at least 40% less than the fiberglass home with the same R-value. This calculation shows a potential average savings per month of $80.
So Let's Review This...
Invest $26.60 per month and get back $80.00
Estimated Average Monthly Heating/Cooling Cost $200.00
Average 40% Saving per Month with Spray Foam $80.00
Yearly Savings with Spray Foam insulation $960.00
This reflects a savings of almost $1,000 per year in energy costs. If you take the $1,000 per year and divide it by the $5,000 costs, the calculation gives you a 20% return on your investment. Where else can you get that kind of return?

The savings will be even greater if natural gas, propane, heating oil and electricity costs continue to increase as predicted. Your investment in a MPFI package will save you money month after month.



Performance
Comfort

Safety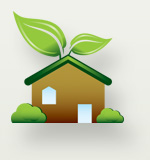 These three factors, both independently and combined, are reason enough to install Wisconsin Polyurethane Foam Insulation.

But there is another reason that is often overlooked:

When you chose Foam Insulation you save money!.

"Greener"

than Others?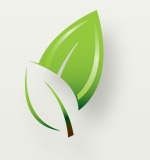 Insulation is inherently green because it increases the energy efficiency of homes and buildings.

But are some insulations "greener" than others?

It's worth a look, especially with the strong interest in environmental responsibility.
There is Nothing Better
Closed Cell Spray Foam has a cured R-value per inch of up to 7.5

Inch for inch, there is nothing else that comes close to Closed-Cell Polyurethane Foam.

Conclusion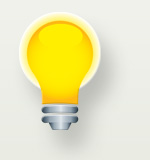 Some insulations are definitely greener than others.

Individual homeowners can make a significant environmental impact by choosing the most environmentally responsible, high performance insulation for their home.

Builders, architects, and insulation contractors who influence the choice of insulation for many buildings have the opportunity to make a profound impact by using Wisconsin Polyurethane Foam Insulation.
You have questions?

We have answers (and free estimates)
Call us anytime at (855) 646-6278 or use our confidential Contact Form and we will reply quickly with the information you need.